40th Anniversary & Safety Conference
February 26-28, 2024 at the Fairmont Banff Springs Hotel.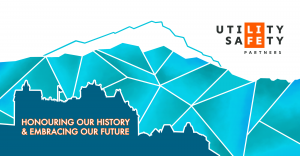 Utility Safety Partners invites you to join us at the Fairmont Banff Springs Hotel February 26 through 28, 2024, as we celebrate forty years delivering damage prevention services to Alberta and neighbouring provinces.
Attendees will be treated to two days of educational sessions focusing on innovation, best practices, technology, legislation, public awareness and training standards. We'll also celebrate the leaders who shaped Alberta One-Call, unified Utility Safety Partners and look ahead to what the future holds for buried and overhead energy and utility asset protection services.
Event Program
View the schedule of educational sessions, networking events and an exhibitor tradeshow.
Registration
Register before October 7, 2023 and receive an Early Bird discount!
Early bird registrants will be entered into a draw for 2 tickets anywhere WestJet flies in continental North America.*

*up to $3,000 value. Winner will be announced February 28, 2024. Must be present to win.
Cost per attendee
Full conference registration, before October 7, 2023: $799
Full conference registration, after October 7, 2023: $899

Fairmont Banff Springs
405 Spray Avenue | Banff, AB | T1L 1J4
Reserve your room at the Fairmont Banff Springs prior to January 27, 2024, and receive the attendee rate.
If you are travelling from the Calgary International Airport, the following shuttle services are available:
A National Park Pass is required when entering Banff National Park. Passes can be purchased online or at the park gates.
Call for Papers
Would you like to share how you have impacted utility safety and damage prevention? Submit an abstract for an educational session by December 1, 2023. Sessions are 40 minutes long and should relate to safety or damage prevention in your industry. We welcome submissions for a variety of topics including best practices, communication, digital data, innovation, legislation, mapping, planning, public awareness, safety, technology, and training.
Tradeshow Exhibitors
Exhibitor booths are located in a high traffic area outside of the main conference room and educational session rooms, providing an excellent opportunity to network with industry decision-makers.
Cost per booth
Single 6'x8′ booth and full conference registration for two attendees: $1,800. 7 available.
Single 6'x10′ booth and full conference registration for two attendees: $1,900. 8 available.
Single 10'x10′ booth and full conference registration for two attendees: $2,000. 8 available.
Reserve a double booth of any size for an extra $1,000. Availability varies based on reserved booths.
Register as an exhibitor and receive a 10% discount on sponsorship items totaling $3,000 or more.

Event Sponsorship
Sponsorship opportunities are available. Help make our event a success!

Thank you to our sponsors!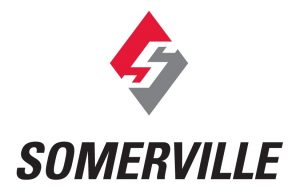 Watch LinkedIn and Twitter for updates. #USP2024
Questions? Contact Us