Become a Member
Join as a Safety Partner
Safety Partner Members
Non-asset owners can join as organizations or as individuals. Share your expertise and unique perspective with other safety stakeholders by participating in a Commitee and contributing to shared damage prevention goals.
Members are charged an annual fee based on the below table.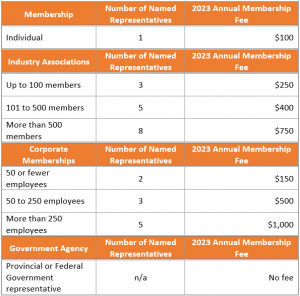 To begin the membership process, send your company name and the number of named representatives to our Member Services Team.