Click Before You Dig
Homeowner Overview
Whether you are landscaping, building a new fence or deck, or simply planting a garden, disturbing the ground on your property can cause damage to a buried utility. Some utilities are buried only centimeters below the surface.
The results of a contact with a buried utility can be loss of an essential service for you or your neighbours, costly repairs, and most importantly serious injury or death.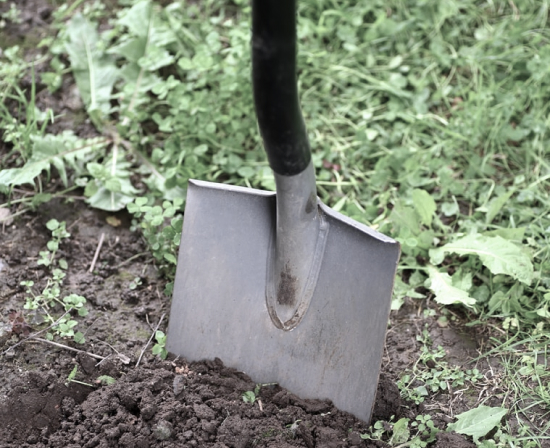 Your Responsibility
Protect the health and safety of yourself and others by
acting responsibly when disturbing the ground.
Step 1:
Submit your locate request online or by phone
To request that buried utilities on your property be located and marked, Submit a request online anytime at ClickBeforeYouDig or call 1-800-242-3447 (Monday – Friday, between 8:00am and 4:30pm). Plan ahead and place your request at least three full working days before you start your project.
Step 2:
Wait for the locate to be completed
Once you have submitted your request, the utility owners are responsible for contacting you. There are three ways your request can be resolved:
The utility owner may contact you and let you know that there are no buried utilities located in your dig space. They are obligated to provide this information in writing as well.
The utility owner may mark the buried lines on your property. In this case, they will provide you with documentation explaining the markings and how to proceed.
The utility owner may contact you to schedule a time to meet at the dig location. For example, if your dig location is located behind a locked fence, you will need to arrange to meet the locator on site.
Step 3:
Identify any customer-owned utility lines
Customer-owned lines, such as water and sewer service lines, sprinkler systems, and any lines connecting buildings on a property, are not registered with Utility Safety Partners. The utility owners do not know the location of these lines, so it is your responsibility to identify them.
Contact a private locator to mark any customer-owned utilities in your dig area. A list of some of the location service providers in your area can be found here.
Step 4:
Dig with care
Locate markings identify the approximate location of buried utilities and do not identify the depth of the line. If you're digging within one metre on either side of the markings (or five metres from high pressure pipelines), carefully expose the line with hand tools to determine its exact location and depth. If you have questions about digging close to a utility, contact the utility owner.
Find additional resources and information in the learning centre.